---
Revisiting 1967
At the August 2012 Field Band Retiree/Alumni Reunion, Bruce Docherty (Trombone, 1963-69) brought along two great photos of the band. He thinks they were taken in 1967 and the background suggests they were taken at the Ft. Meade Service Club. Thanks Bruce!

NOTE: All pictures on this page have been in reduced in size. Click on the picture to enlarge it.
Concert Band (1967)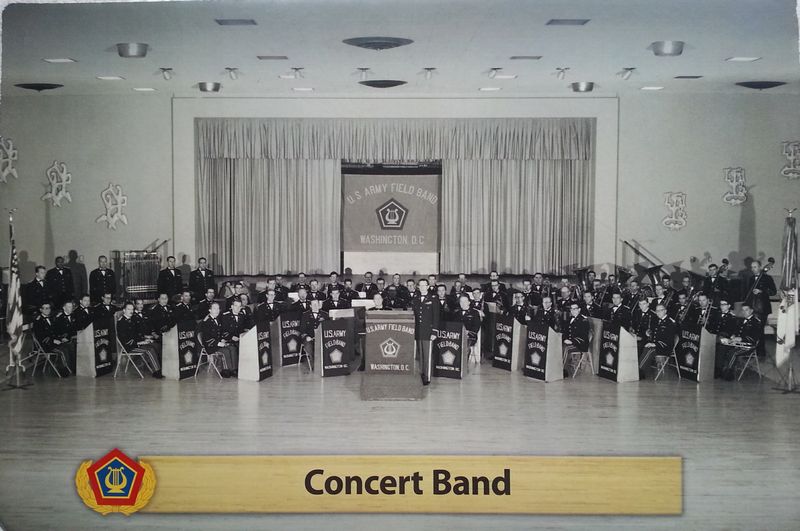 Kings of the Road (1967)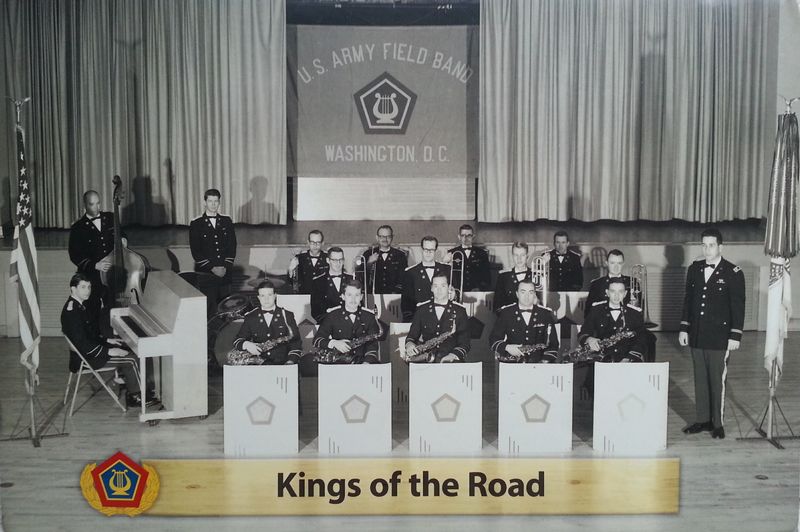 ---
Want to see more old photos? Have some favorites tucked away in the attic? Send a note to Joe Levine (levine@msu.edu) to arrange to have your photos scanned and included on these pages.
---
Return to Ye Olde Field Band Photo Gallery - Table of Contents
Return to US Army Field Band Retiree & Alumni Association Home Page