---
Harold "Butch" Domchick Photos
Harold "Butch" Domchick played saxophone in the Field Band, retiring in 1967. He had joined the band after serving in the Navy during World War II. Here are two photos forwarded by Butch's daughter, Judy Domchick Hall, after he passed away on March 11, 2013 at the age of 96.

NOTE: All pictures on this page have been in reduced in size. Click on the picture to enlarge it.
Harold "Butch" Domchick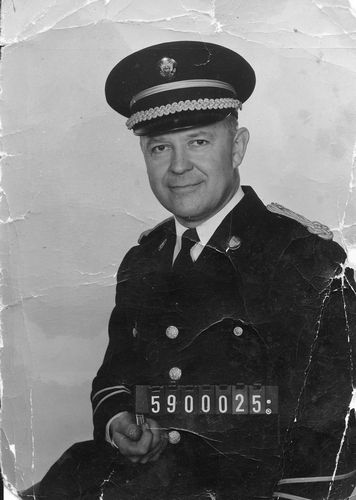 The Field Band - Official Portrait - c1963
The taking of the photo was delayed somewhat as frantic attempts were made to
find out the person responsible who could turn off the sprinkler system!
(Note: If you click on the photo it will take a few minutes to load since it is high resolution.)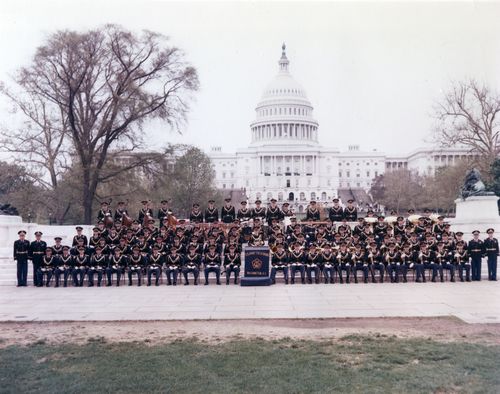 ---
Want to see more old photos? Have some favorites tucked away in the attic? Send a note to Joe Levine (levine@msu.edu) to arrange to have your photos scanned and included on these pages.
---
Return to Ye Olde Field Band Photo Gallery - Table of Contents
Return to US Army Field Band Retiree & Alumni Association Home Page