---
1960 Reenlistment Party for Joe Orosz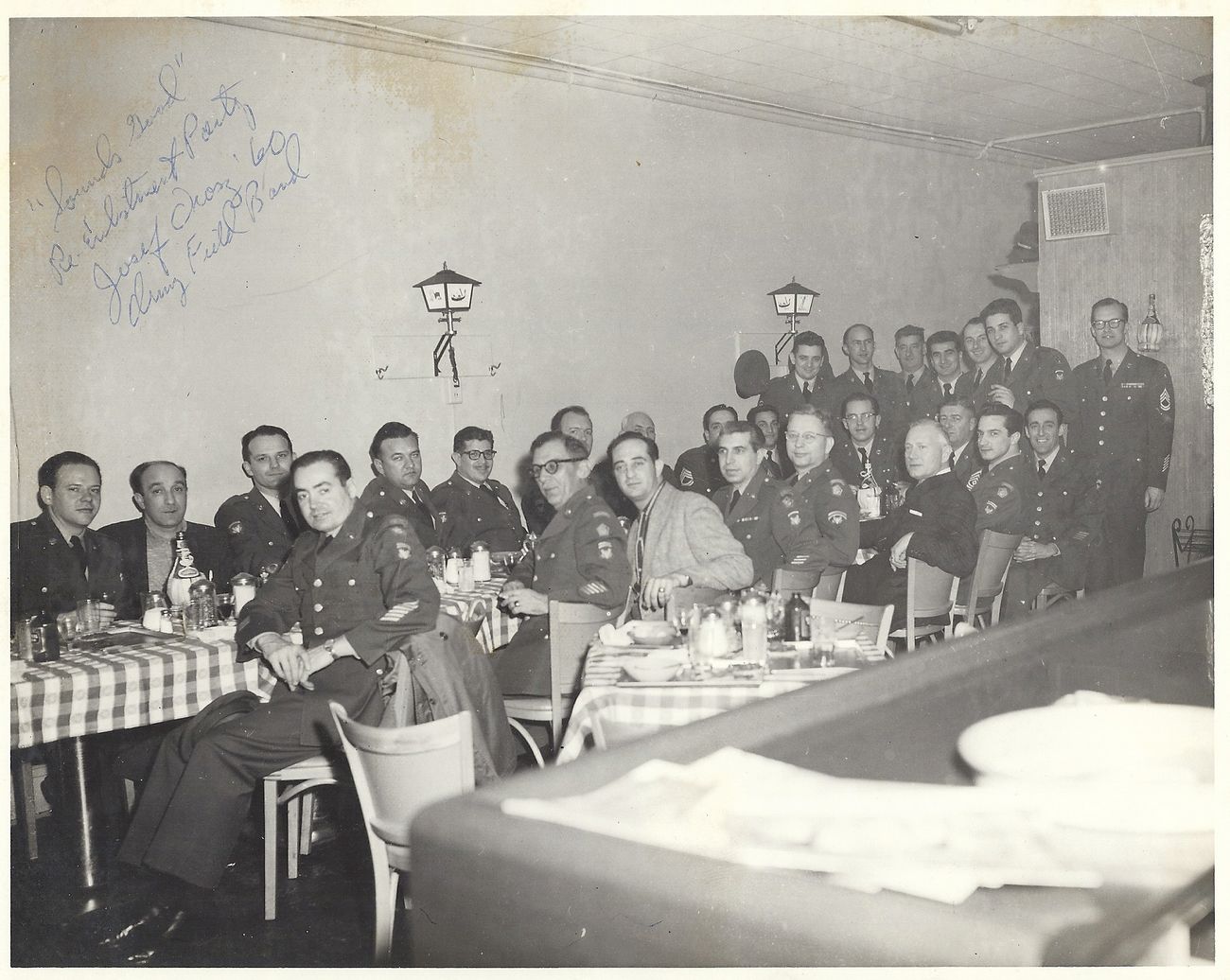 (seated from the far left and continuing clockwise around the table) John Renzi, Vince Pedano, Otto Blankle, Lenny Hanitchek, Joe Riccobene, Frank Granofsky, Major Robert Bierly, Vince Romano, Joey Greco, Josef Orosz, Bill Calander, Danny Greco, Dominick Macaluso, Col. Chester Whiting, Jimmy Sanial, Leo Salatti, Joe Lopresti, Paul Henry, & Dick Stevens.

(standing left to right) Mike Riccobene, Jimmy Smith, Sal Fiore, Nick Zangari, Jimmy OLeary, Sam Fricano, Doran Detweiler.


---
Want to see more old photos? Have some favorites tucked away in the attic? Send a note to Joe Levine (levine@msu.edu) to arrange to have your photos scanned and included on these pages.
---
Return to Ye Olde Field Band Photo Gallery - Table of Contents
Return to US Army Field Band Retiree & Alumni Association Home Page